As a family, we believe in the great virtues of stories and storytelling. Our pieces are often designed to keep this important tradition alive.
One of the most exciting parts of our business is working with clients and friends to bring their imagination and ideas to life. A bespoke commission from Patrick Mavros takes us on a personal journey together where we get creative in expressing your story through a unique handmade piece of heirloom jewellery or a magnificent custom made sculpture that will be passed down for generations. 
Bespoke Jewellery
Creating a one of a kind piece of luxury jewellery is an emotional and intimate experience; a member of the Mavros family will work with you from the first sketch to the final polish to choose the right design, materials and style for your extraordinary work of art. Whether it's a small gift or an intricate piece of jewellery, we are honoured to be part of your original treasure made by hand in sterling silver, 18-carat gold and the highest quality gemstones.
Grand Pieces
From a grand centrepiece for the dining table to a single piece of silverware, we want to help you put your special hallmark on a masterpiece that will become a cherished part of your family heritage. Bespoke trophies and desk accessories can all be created to celebrate any special occasion.
We use classic techniques that have been perfected in our workshop in Africa and our Atelier in Mauritius over the years to produce exceptional results in fine detail that will bring years of pleasure from your Patrick Mavros bespoke commission.
El Toro
A Spanish Bull in sterling silver commissioned as a gift.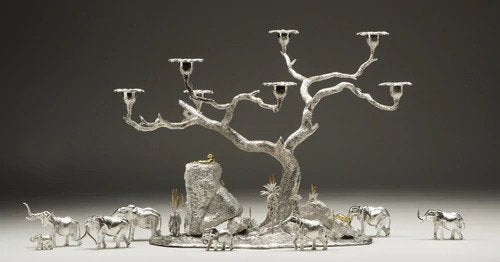 Candelabra
A bespoke table centerpiece replicating the flora and fauna of a private game reserve.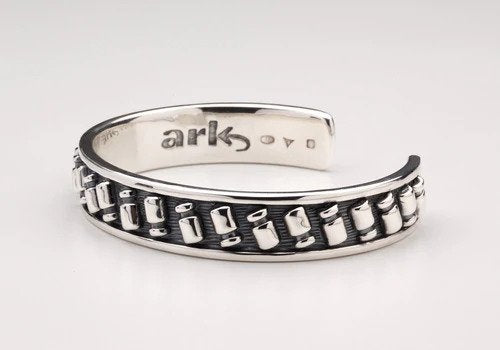 The Ark Bangle
Commissioned by ARK, a limited edition series of bangles in Sterling Silver and 18 carat yellow gold.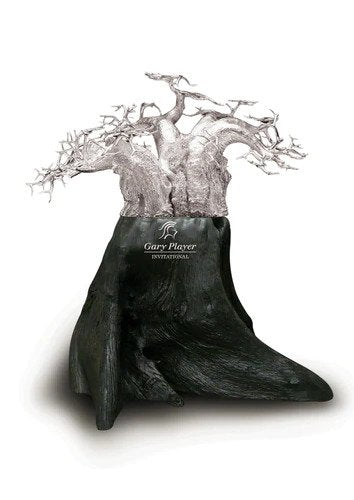 Trophies
Made for the Gary Player Invitational, a Sterling Silver Baobab Tree on blackwood base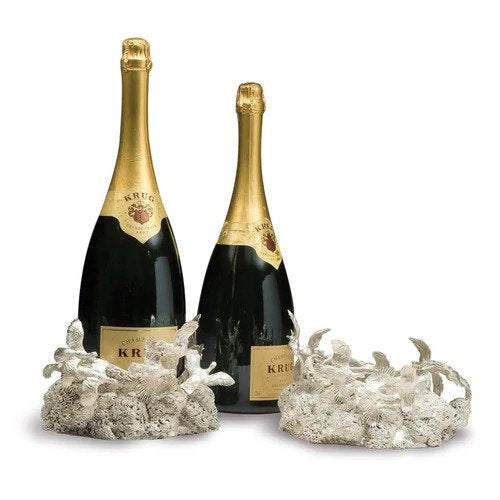 Jeroboam Wine Coasters
A magnificent pair of large format wine coasters depicting scenes of flying Grouse over heather.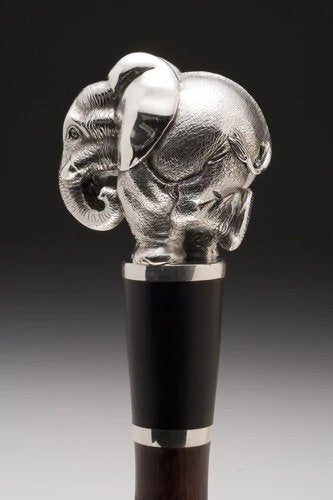 Walking Stick
An African hardwood walking stick crowned with an elephant in Sterling Silver.
Tusk Awards
These trophies have been individually designed by Patrick Mavros Jnr to represent the recipients' particular area of focus and further celebrate the efforts made by these extraordinary individuals.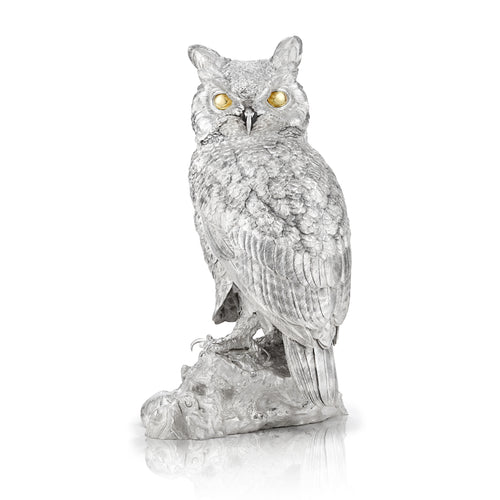 Great Horned Owl Sculpture
A magnificent sculpture of a Great Horned Owl, created as a gift in sterling silver and set with 18 carat gold eyes.