Patrick created a pair of earrings for his wife Catja, who wore them to the hair salon, where her hairdresser saw them and requested that a pair be made for her. Soon afterwards, all the other ladies who went to the salon were asking for similar earrings and from this gift of love, our journey as Africa's luxury house began.
Patrick and Catja have injected their style and creativity into the magical environment of their home and studio in the sanctuary of the Umwimsi Valley where they brought up their four sons.
From day one, the boys grew up immersed in the creative surroundings of their father's studio. Alexander, Forbes, Patrick Jnr and Benjamin infused the house of Mavros with their enthusiasm, creativity and passion with a serious pinch of fun...
Marrying intricate craftsmanship with an intrepid family heritage, every piece that we make has been designed by a member of the family with the sole intention of bringing delight and showcasing the very best of African luxury.
Love pervades everything connected with our business, from the design and production of our works of art to the care and attention given to serving our customers and friends and, of course, our love of Africa.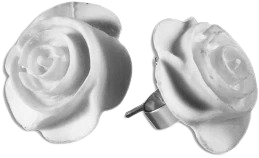 1978
The earrings that Patrick made for Catja
1983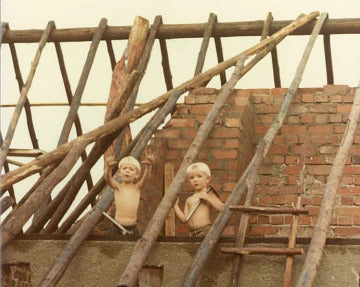 1983
The first version of the studio in Zimbabwe is built. Alexander and Forbes thought it was the best tree house they had ever seen.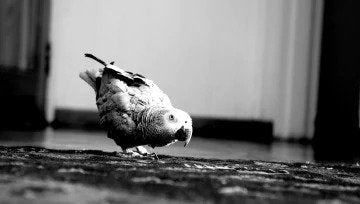 1986
Lance Corporal Hartley Chimsoro, the African Grey Parrot, arrives on
Mpata Farm and immediately starts developing his extensive vocabulary.
Everyone strenuously denies they taught him any swear words.
1986
1987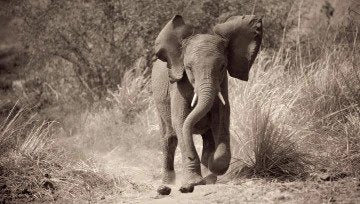 1987
ZoZo the baby elephant comes to live on the farm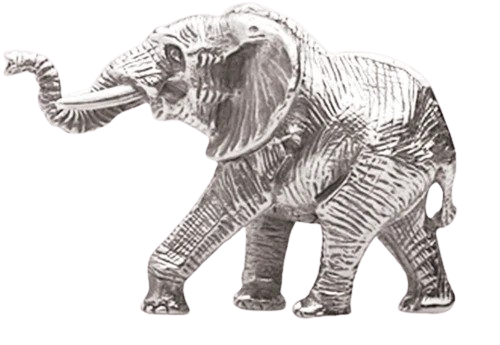 1987
Patrick casts his first silver elephant.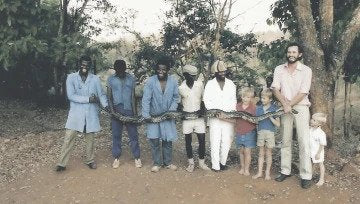 1988
Alexander & Forbes' first capture and relocation of a python. With
its abundant prey and water, the farm has always been a magnet for big
pythons.
1988
1989

1989
The Guinea Fowl Trio is created as Patrick starts to work on larger and more ambitious pieces. They set the tone for the style of pieces to come.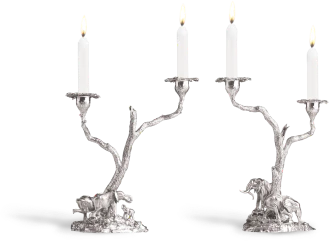 1992
The classic Elephant Candelabra Pair is made and heralds the start of our long love affair with candelabra and designing spectacular pieces for the dining room.
1992
1995
1995
Pat makes his Dachshund, Ant, an anti-python helmet out of an upturned
soup ladle, protruding six inch nails and an elastic band as the chin
strap.

1996
The Gorilla Family and Palm Candelabra is conceived and created and
becomes the largest and most impressive centrepiece we have made to this
point.
1997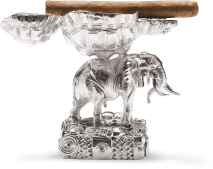 1997
Alexander makes the Elephant and Tortoise Cigar Ashtray, a gift for his parent's wedding anniversary.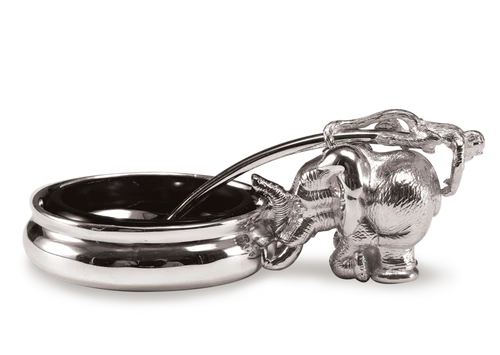 1998
In the much-loved Ele Mustard Pot, the elephant holds the pot whilst a monkey forms part of the spoon and lies across the top of the elephant and tickles his friend's bum.
1998
2001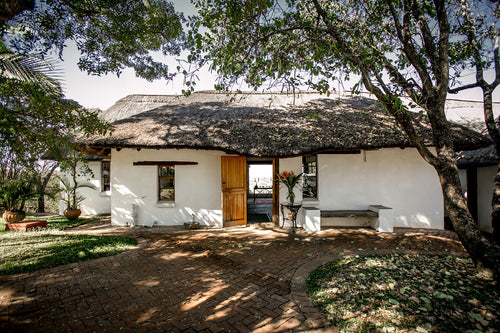 2001
The new studio in Zimbabwe is completed.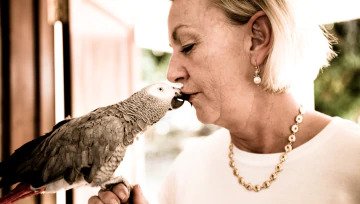 2003
Lance Corporal Hartley Chimsoro, the African Grey Parrot, survives a hawk attack and is immediately promoted to Captain, and gets lots of kisses from Catja.
2003
2004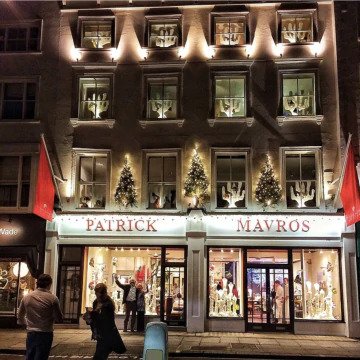 2004
The London Flagship Store opens in Chelsea.

2005
After a number of cocktails in Barbados observing green monkeys, Patrick
designs the ultimate bar accessory: the Monkey Swizzle Stick.
2005

2006
We launch the beloved ZoZo Collection, inspired by the little orphan elephant who came to live on our farm.
2006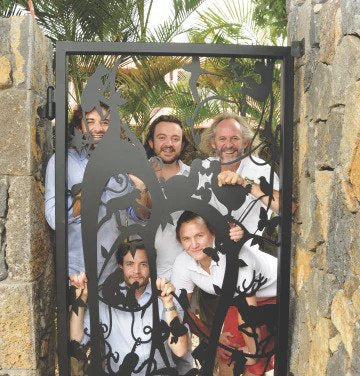 2006
Forbes opens our first jewellery studio in Mauritius.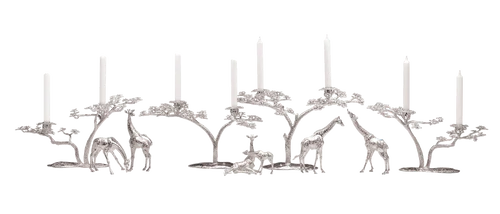 2007
We create our iconic Fari Tree and Candelabra table centrepiece. There is no greater theatre than the dining table…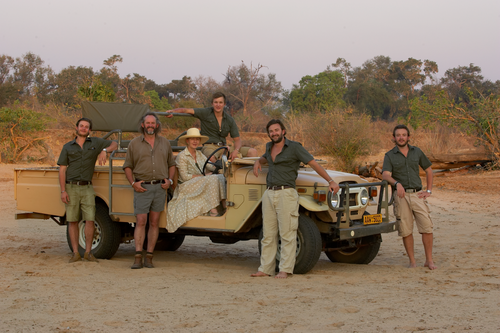 2008
On Safari in the Zambezi valley, our spiritiual home.
2008
2009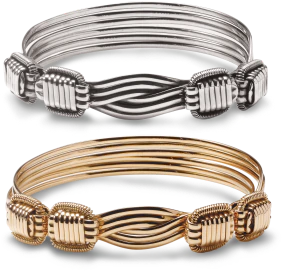 2009
Forbes releases the timeless African design of the Elephant Hair Bangle in Sterling Silver and 18 Carat Gold.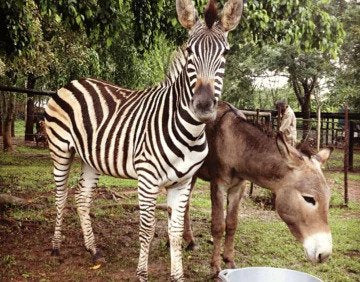 2012
On Boxing Day, a zebra from the farm follows the donkeys into the stable block and we name him Boxer. He much prefers the comforts of a stable, horse food and being groomed. We like his style…
2012
2013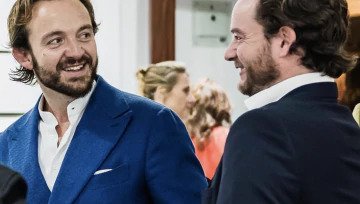 2013
We open up our boutique in the capital city of Nairobi, Kenya.

2014
Forbes and Kate launch the Sea Urchin Collection, our first range to incorporate precious stones.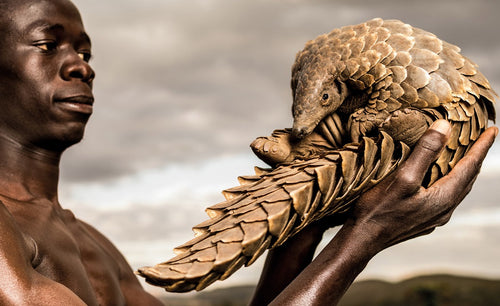 2016
Patrick Jnr's Pangolin Collection, in collaboration with the photographs by Adrian Stern, raises incredible awareness on a global scale for the plight of the world's most trafficked mammals.
2016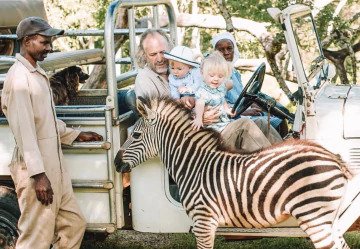 2016
Benji finds an abandoned baby zebra in Matabeleland who he brings home and we name Abby.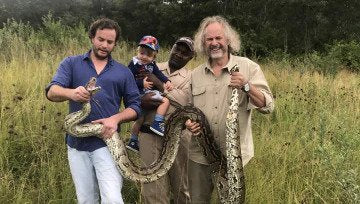 2018
Maximos, Patrick's grandson gets taken on his first python capture and relocation mission with Uncle Pat.
2018
2018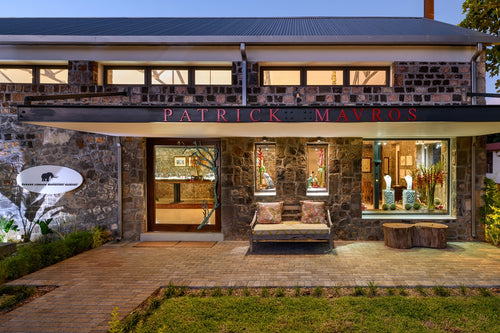 2018
Forbes and Kate unveil the amazing new Atelier in Mauritius.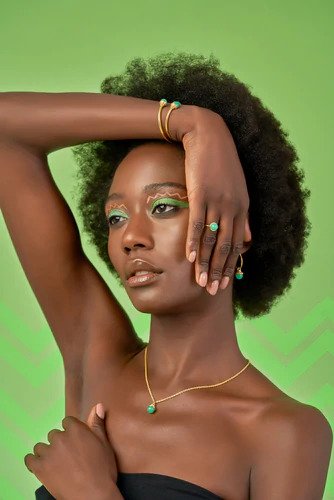 2019
Forbes and Kate create The Nada Collection. Made in Sterling Silver and 18 Carat Gold set with White Agate, Black Onyx, Red Carnelian, Turquoise and Chrysophase.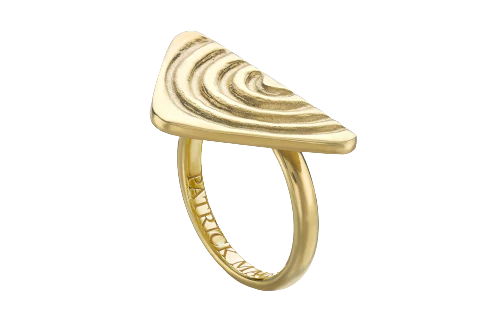 2020
In celebration of women, the gorgeous Vakadzi collection was unveiled, featuring the wonderful women who form an integral part of the Patrick Mavros team as models.
2020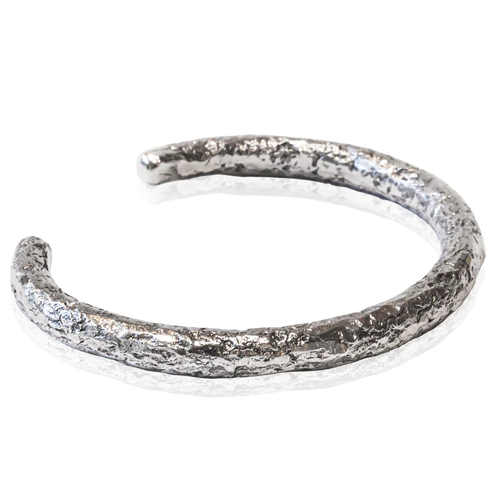 2020
To keep busy during the lockdown period imposed in Mauritius, Forbes created the Forged by the Ocean bangle using natural basalt rock to
shape the piece.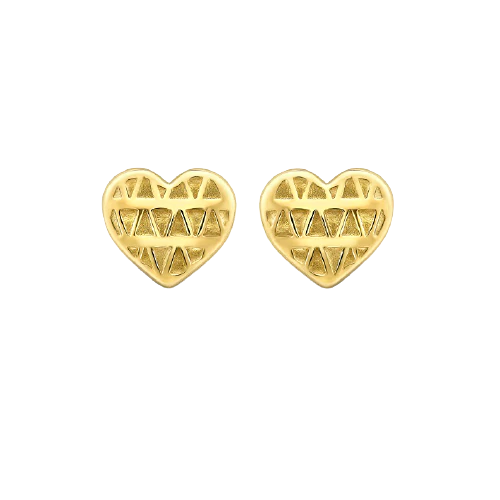 2020
Designed to be a celebration of Africa, Patrick Jr designs
the Heart of Africa collection with a unique chevron design to signify
the interwoven cultures of Africa.
2020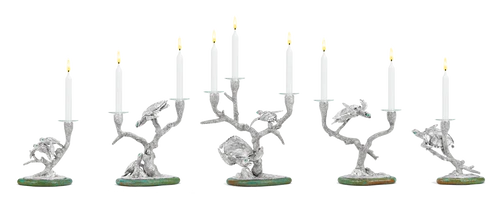 2021
Forbes completes his first table centrepiece candelabra, a scene of Hawksbill Turtles swimming through stag horn coral trees that hold the candles. Their eyes are set with emeralds and the tableau is further lit by gemset Sea Urchin tea light holders.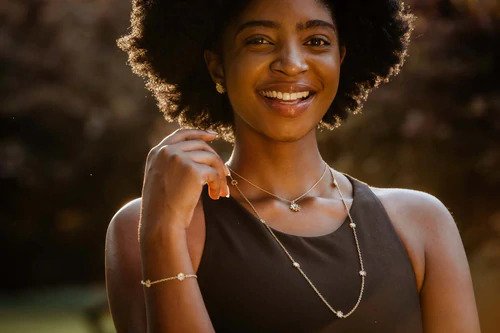 2021
This intricately crafted collection of jewellery draws
inspiration from the endless fields of floating water lilies at Xigera Lodge in Botswana. Nestled on an island surrounded by these countless
floating lilies is a truly remarkable sanctuary that welcomes guests to this heavenly place that exists in symbiotic harmony with its
surroundings.
2022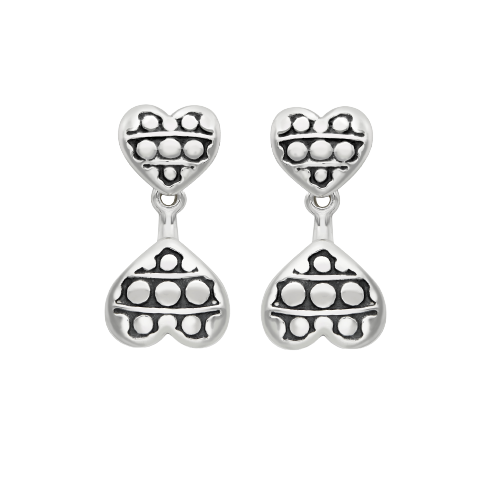 2022
Following on the popularity of the 2021 edition of the Heart of Africa, introducing Heart of Africa 2022, inspired by the bold & rich patterns found in our home country of Zimbabwe.
2022
Inspired by the remarkable Craig, one of the last Super Tuskers. The Tusk Collection has been created to shine a light on these creatures and to contribute to preserving them for future generations.
2022
2023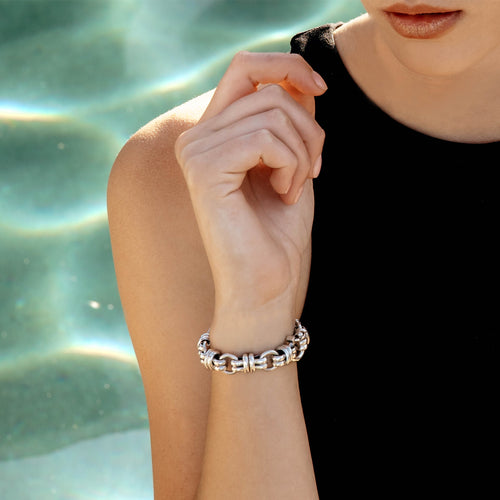 2023
The Zim Chain Collection is a handmade story, a fusion of dedication, imagination and heritage, resulting in modern designs that embody the spirit of Safari. We have set out to design a timeless companion in our first collection of handmade chains.